Breakfast Buffet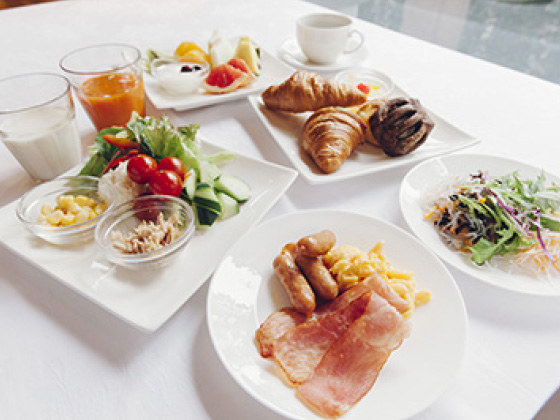 Breakfast venue
Garden, 1F
Service Hours
7:00 a.m. to 10:00 a.m. (Entry by 9:30 a.m.)
Fees
If purchased by the previous day: 1,200 yen (adults), 700 yen (children age 6 to 10)
If purchased on the day: 1,320 yen (adults), 700 yen (children age 6 to 10)
Breakfast is served as a full buffet, ideal to accommodate the needs of guests from around the world. Our freshly baked croissants are especially popular. Be sure to give them a try. The handmade side dishes are also a treat that should not be missed. Please enjoy a hearty breakfast at your leisure.
FAQ
Is room service available?

No, there is no room service.

Is there a smoking corner in the hotel?

No, but a public smoking space is located adjacent to the hotel.
For details, please inquire at the front desk.