Breakfast
Patio (Buffet)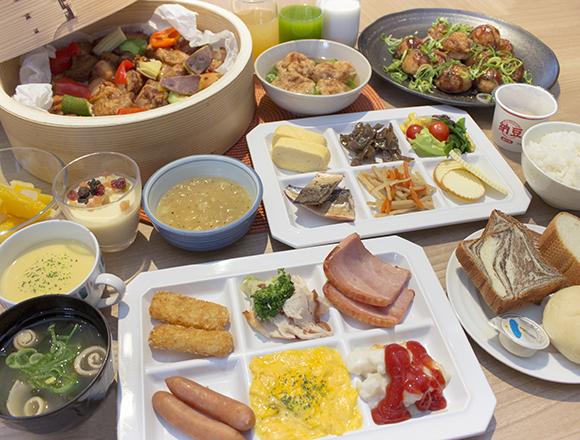 Breakfast venue
Patio, 1F
Service Hours
7:00 a.m. to 10:00 a.m. (Entry by 9:30 a.m.)
Fees
If purchased by the previous day: 1,200 yen (adults), 700 yen (children age 6 to 10)
If purchased on the day: 1,200 yen (adults), 700 yen (children age 6 to 10)
Hamatoku (Kyoto Style Japanese Food)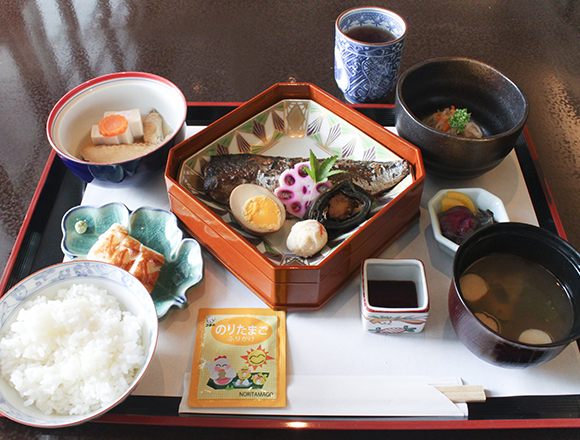 Breakfast venue
Hamatoku, 2F
Service Hours
7:00 a.m. to 10:00 a.m. (Entry by 9:30 a.m.)
Fees
If purchased by the previous day: 1,300 yen (adults; no special price for children)
If purchased on the day: 1,400 yen (adults; no special price for children)
There are two breakfast venues: "Patio" serves food in buffet style that is ideal to accommodate the needs of guests from around the world, and "Hamatoku" specializes in traditional Kyoto style food. For guests who stay several nights, as many overseas visitors do, this makes it possible to try out both. "Patio" prides itself on its freshly baked bread, while "Hamatoku" serves special limited-production rice along with succulent miso soup and carefully prepared main dishes.
FAQ
Is room service available?

No, there is no room service.

Is there a smoking corner in the hotel?

No, but there is a smoking space outside of the hotel.
For details, please inquire at the front desk.